He's the world's hottest math teacher, he's a handsome model, his body was built for sin – and now, Pietro Boselli wants to help YOU look like him. Or at least, come close…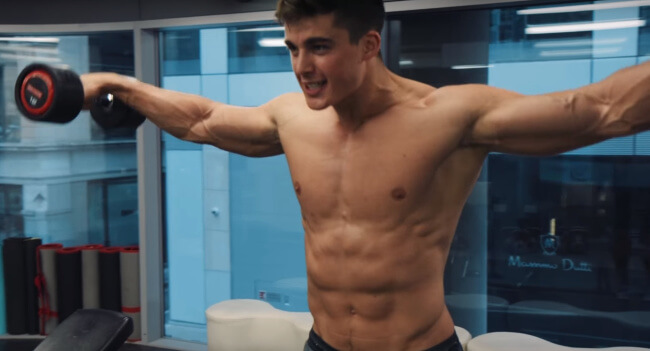 The 27-year-old Italian-born model needs no introductions by now – he's taken the world (and particularly the gay world) by storm this year, with various modelling jobs and videos.
Now, he's starting a new video series on YouTube, called "Exercise Anatomy":
In these short videos I will show a variety of exercises, highlighting the muscles involved, the correct technique and also some quick tips on how to get the maximum out of them.
We'll be holding our breath… in the meantime, watch the mouth-watering trailer: