Pietro Boselli is the gift that keeps on giving. The 28-year-old Italian model has a body to die for, but also, a big… brain! And watching him talk about maths, at the pool, in his tiny bikini briefs – turns even boring equations into a sexy subject.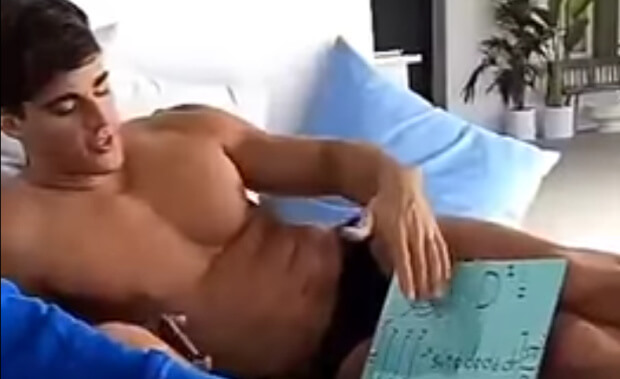 By now, you're probably aware Pietro started out as a maths teacher. We already saw a video of him talking about science, and we already saw him in super-tight pants that showed, well, almost everything – and now it's time to combine the two.
A video posted on a YouTube account operated by Pietro's fans, edits together a couple of short clips of Pietro on near a pool, wearing nothing but tiny briefs, while talking about, yes, math.
He's talking about space and dimensions and Jacobian transformations and things we know nothing about, because we don't have his big… brain, but really, it was impossible to even listen. Too bad all that math is sort of covering his naughty bits.
Go, watch, and enjoy: