Just a couple of days ago, we told you about Pietro Boselli's (AKA World's Hottest Maths Teacher) new photoshoot for VMAN magazine, and the semi-naked photos we got out of it. Well, why go semi-naked, when you can go totally naked? Which is exactly what Pietro did in a NEW set of photos from that same batch.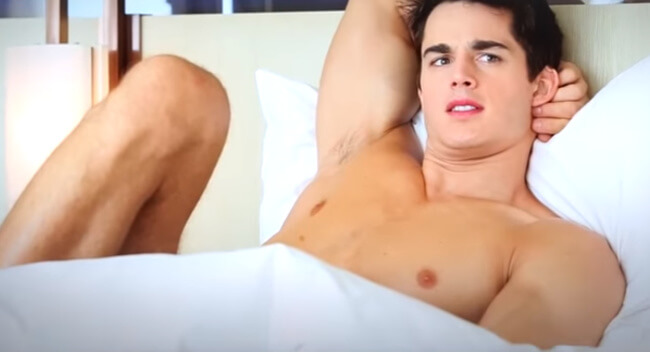 Pietro's photos were all taken by photographer Giampaolo Sgura, and they're so hot, we hope they don't get deleted from Instagram…
So while you still have a chance – enjoy:
"I look better naked" – well…yes…
Looks good naked on the bed, too:
And naked on the chair is, yes, also good
How about naked on his way to the shower?
Now we need a shower…