We love looking at Pietro Boselli's body just as much as he seems to love showing it off. So now, thanks to a new photoshoot, we get to see more of it – bulge and bum and… well… a lot of it.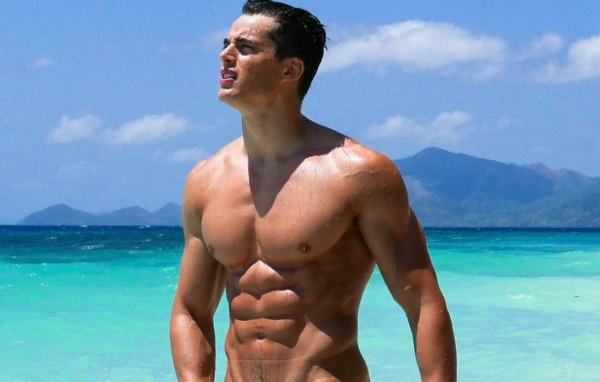 30-year-old Pietro Boselli, the Italian model who started out as a maths teacher, tends to get naked – or at least semi-naked – on Instagram, quite often.
Recently, Pietro did a photoshoot and an interview with VMAN magazine, where he talks about his career, his body, and his love for – well – Einstein.
And while he's not naked in these new photos, it comes pretty darn close – and they're just as sexy (maybe even more so – sometimes it's good to leave SOMETHING… just a little bit… to the imagination).
(Remember to slide, as there are several photos here)
And there's more here: