Last week, we celebrated Pietro Boselli's birthday, with a bunch of photos of him in his birthday suit. But as it turns out, that was the appetizer – as now we're getting the front part. And while he's not entirely naked – he might as well be…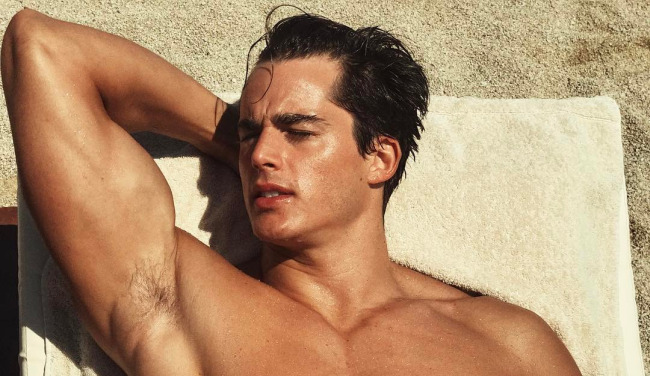 Pietro Boselli, the former maths teacher who turned into one of the hottest models working today, was the cover boy for L'Officiel Hommes Poland. 
The nude photos were part of that, and now we're getting to enjoy a new photo from that same set.
The photo, taken in Paris by photographer Anthony Meyer, has Pietro in some tight… very tight… undies. And his penis is, well… it's right there:
And in case you forgot, we also had this one from the same set:
Well, that was fun!