Jamie Love is a 20-year-old model from, yes, Scotland, who last year was chosen as Mr. Gay Scotland, and was supposed to represent his country in the Mr. Gay Europe competition.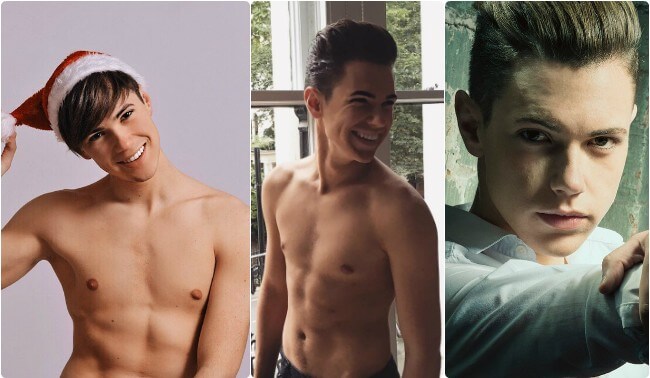 Following some financial disputes which involved Jamie not wanting to spend his own money to travel to Stockholm for the Mr. Gay Europe competition, he was unfortunately stripped of his title.
These days, he's still a model, and a social media personality, and – as you will soon see – still as hot as ever.
He'll always be Mr. Gay Scotland to us… (Or Mr. Gay Anywhere for that matter.)
1. Such a lovely Santa
2. The unavoidable shower-mirror selfie
3. And another one
4. That body though
5. Nice smile
6. He had to give that back, unfortunately
7. These days, the sash is gone
8. Clothes are OK too
9. A chef!
10. No touching!
11. Over and out