With a name like "Leif" (apparently originating from the Old Norse name Leifr, which means "heir", "beloved" and "lucky" – all true in this case), you know you're going to get something special.
And indeed, Los Angeles based model Leif Erik looks pretty special – Thor had his mighty hammer, Leif has his mighty… just have a look.
1. Might as well start with a shower selfie
2. Aaaand he's naked
3. That's Mighty Big
4. Late night workout
5. Taking it off
6. Supertan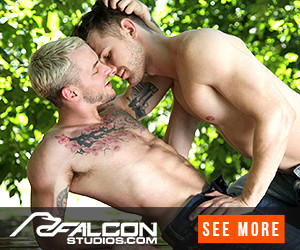 7. Looking good
8. Glasses are OK too
9. Giving you the look
10. Just went on a walk
11. Who wants to play?
12. Over and Out
---