Some men just make us stop and drool. Sure, it's not a pretty sight, but THEY ARE, so we can't help ourselves. One such guy is sexy actor and Birthday Boy Froy Gutierrez – and once you see his photos, you'll understand why.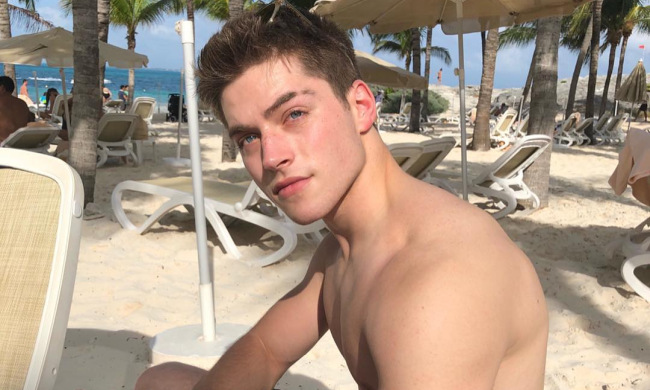 Froy Gutierrez is a 22-year-old actor and model, who starred on MTV's Teen Wolf. He's also very popular on Instagram, with more than 1.7 million fans. He was born in Dallas, he's half-Mexican, and he speaks both English and Spanish, which just adds to his hotness.
Last year we got to see him wet and semi-naked in a video. Now we're taking a closer look at his photos – though, we gotta say – he doesn't post enough of them!
1. Here's winking at you
2. Dark moments
3. Nice outfit
4. Something about the way he likes to start the first day of the year. Can it be every day?
5. All white
6. Messy hair day
https://www.instagram.com/p/BpSmFnWnSau/
7. Can't resist a man in a leather coat
https://www.instagram.com/p/BpPVjg8Hofw/
8. Do you come here often?
https://www.instagram.com/p/BpEXTAvHBTB/
9. Pretty in bed
https://www.instagram.com/p/BeMjqh6DY9U/
10. Oh, he's wet
https://www.instagram.com/p/BmEVdSXh2ql/
11. Pretty in purple
https://www.instagram.com/p/Bk8r4I0hEse/