There are lots of ways to welcome in the new year. Actor and major hottie Froy Gutierrez has his own tradition – he strips and goes for a dip in the ocean. This time – we got to join in.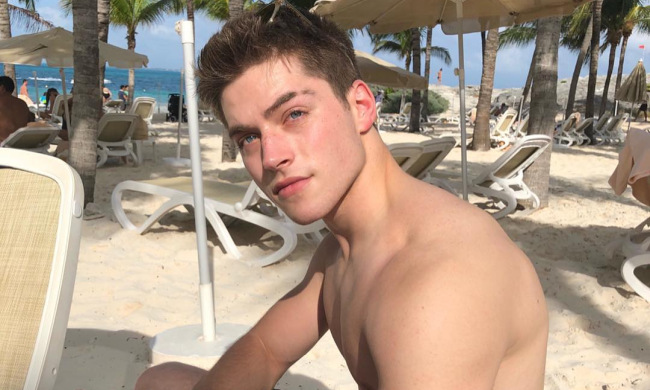 Froy Gutierrez is a 20-year-old actor and model, who you might have seen on MTV's Teen Wolf. He's also very popular on Instagram, with more than 1.7 million fans. He was born in Dallas, he's half-Mexican, and he speaks both English and Spanish.
Once you see his incredibly handsome face – matched with his incredibly toned body – you'll understand why.
"I always gotta take a lil dip in the ocean on new year's…", he wrote in the caption to this short clip, in which we get to see him shirtless and all wet. It's the stuff dreams (of a new year) are made of.
Want some more?
Look at those eyes…
https://www.instagram.com/p/BpPVjg8Hofw/
Wet again!
https://www.instagram.com/p/BmEVdSXh2ql/
We'll keep watching
https://www.instagram.com/p/BeMjqh6DY9U/