File this under – OUCH. There are some things you SHOULDN'T do when you're in a hurry – like holding a hot iron while you're naked.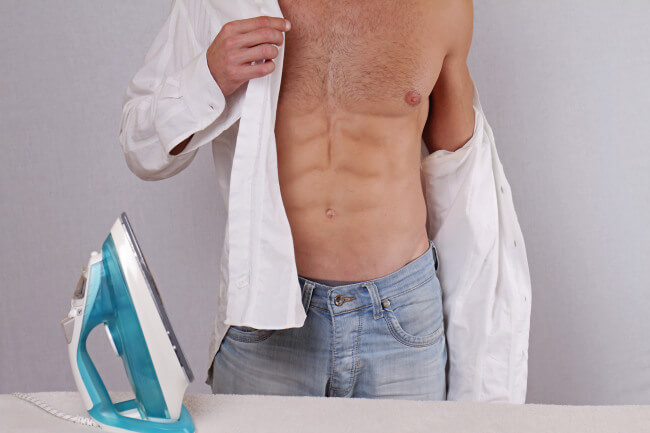 And that's exactly what happened to this guy, who came to share his story on a subreddit appropriately called "Today I Fucked Up".
"This morning the unthinkable happened. Something I never thought would happen to me", he writes.
I missed the alarm and my body clock woke me up with an hour until I'm due in to work. No huge deal… But my work trousers needed ironing, I'd forgotten to do it the night before. I have more than a single pair of course but the others were still drying on the washing line.

So I started to iron the trousers just after showering and naturally I'm not wearing anything yet.

In the mad rush of not wanting to lose time, I managed to brush the edge of the iron against the right honorable gentleman and felt the sharpest and most intense of pains.

I now walk a bit funny.
Let this be a lesson to all of us.