We're so happy Olly Murs has such a cheeky side, as the popular British singer and TV star keeps showing us his, well, ass cheeks. This time, it's an Instagram video wishing us a Good Morning – in the nude.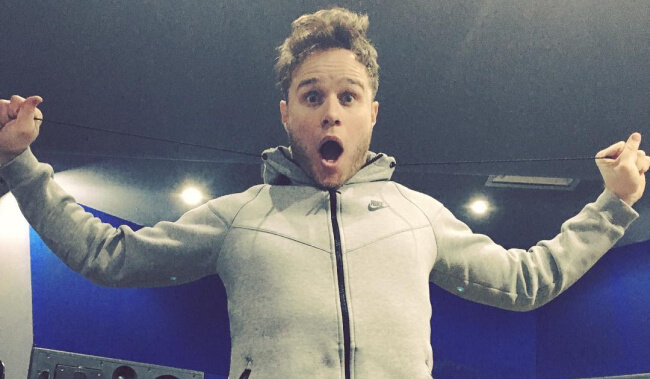 Olly Murs is a 34-year-old singer-songwriter and TV presenter who rose to fame in 2009 on the X-Factor, and last year became a judge on the UK edition of The Voice. 
We've seen him get naked in the past, and we've seen his bulge on stage in front of thousands of fans, and then we saw him naked again with a big cup… you get the picture.
And now, in a short clip Olly posted on Instagram, he is seen in what looks like a hotel, greeting us – and passersby outside his window – with a good morning. While we get to see his backside – people outside were lucky enough to see the other side.
Fans were obviously excited, though one commenter noted "I don't think the eggplant had to be that huge" – well, how would you know?
We're eagerly waiting for the next video.