As more details and stories emerge from the tragic events in Orlando, so do some heroic stories of people who managed to save lives. Joshua McGill, a 26-year-old nursing student at Valencia College, was at the "Pulse Bar" during the shooting – and managed to get away and save a stranger's life.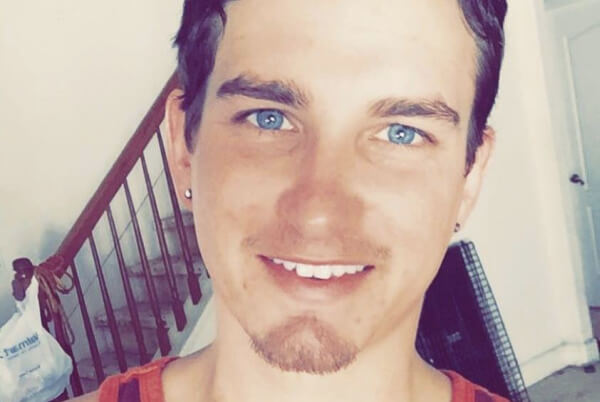 In a heart-breaking Facebook post, Joshua wrote about the events of the night:
There was a very tragic thing that happened tonight. Thoughts and prayers for everyone at Pulse or that know anyone that was at pulse. It was very crazy and a traumatic experience. I'm very thankful I got away safe and a lot of other people I know and care about did as well.

I hid under a car and found one of the victims that was shot. I tied my shirt and his shirt over his wounds to stop the bleeding and got him secretly to the nearest officer who then transported us to the ER.

Words cannot and will not describe the feeling of that. Being covered in blood… Trying to save a guys life that I don't even know regardless that I'm fine… just traumatized.

The things I had to say to the guy and make promises I didn't know I would be able to keep or not to keep him conscious, while holding him as tight as I could and blood everywhere on me. Saying a prayer for him and letting him know I will be here waiting for him.

It sucks because all I got was his name and I can't even see if he's okay because I'm not related. If anyone knows of a guy named Rodney that was shot and injured tonight… Please let me know he is okay. I felt God put me at the club and made me stay behind to help a complete stranger. For whatever reason that may be… I don't know, but I do know it was hopefully to save his life. Maybe God be with us all in this time of need.
According to several news outlets and the comments on Joshua's post (including one from Rodney's aunt), the person saved was Rodney Sumter, who is currently in stable condition at the hospital.
A father goofing around with his son. Rodney Sumter Jr's mother tells me he's in great pain, in surg prep room now pic.twitter.com/pDmSbEcsxO

— Paige Kelton (@PaigeANjax) June 13, 2016