This isn't the first time (and probably not the last) we've stared at Nick Sandell's mighty bulge – and for good reason, as you'll see in a second.
In a throwback photo he posted on his Instagram account today, that bulge is definitely the main attraction.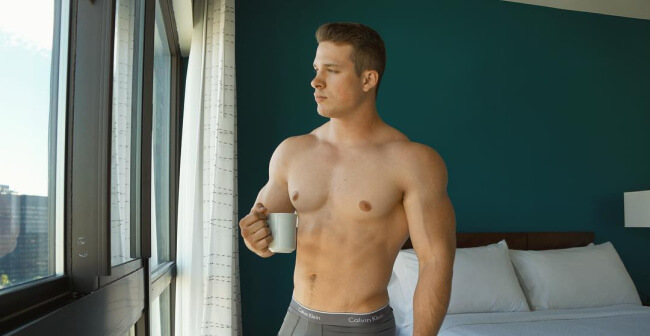 Nick Sandell is a Fitness Model / Actor from New Hampshire, who often walks around in his underwear. (Which we all do, but he often settles for walking around ONLY in his underwear. We're not complaining!)
The photo, taken by Mattheus Lian is captioned, simply, "Good Morning".
Good morning indeed!
Enjoy:
https://www.instagram.com/p/BNewd6CA0uZ/?taken-by=nick_sandell
And one more for good measure:
https://www.instagram.com/p/BNcLEPKAA57/?taken-by=nick_sandell
OK just ONE more:
https://www.instagram.com/p/BNDkz05jrFj/?taken-by=nick_sandell