"Very British Problems" is a hilarious British (surprise!) TV series, that shows the trials and tribulations of being a Brit – the social rules and embarrassments, the weird customs, etc'.
Turns out, there's a special clip, featuring the very-non-British Nick Jonas, as he tries to fit with the British crowds.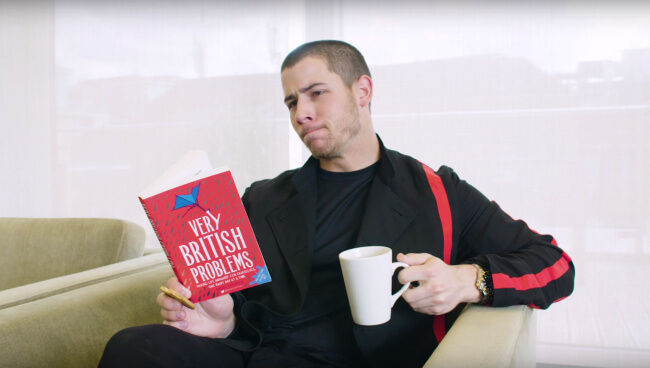 It starts with using the lift (that's elevator in Brit-Speak). "In Britain, do not under any circumstances use a lift like Nick Jonas" – which means, you're supposed to stay quiet and contemplate life, and not try to chit-chat away, like, well, Nick Jonas does.
The video continues to explain why you should never make eye contact (even with Nick!), how you might find yourself standing by a door for an entire day, and how not to make tea ("Do NOT ask Nick Jonas to make it!")
It's hilarious, and Nick is adorable. Watch it right here: