Along with the release of his new album ("Last Year was Complicated"), Nick Jonas released a visual treat for us: a music video for his song "Under You", where he strips down (again), takes a shower (again) and gets all wet (again!). Sounds good?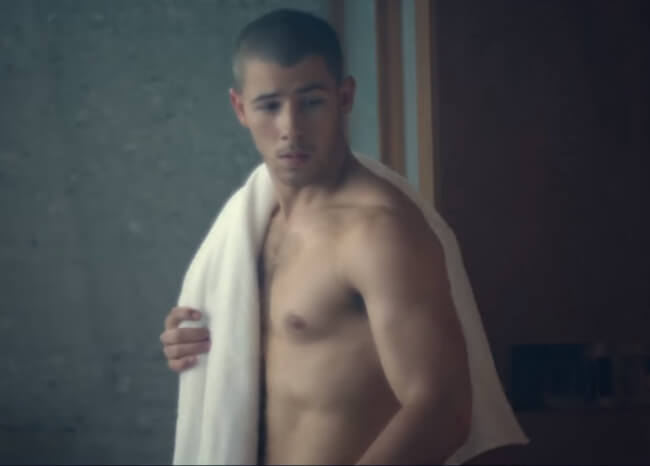 The music video was first released exclusively on music streaming service Tidal, but if you're not a member, you can now see it on YouTube as well.
The video also features "Pretty Little Liars" actress Shay Mitchell. It shows Nick Jonas being all-angry in a suit, but pretty soon he gets rid of the suit and joins Shay in the shower, singing how he "will never get over getting under you".
And yes, he looks good all wet.
Check it out right here: