Our favorite straight boy, Nick Jonas, is hard at work on the next season of Kingdom, the DirecTV series where he plays a gay boxer.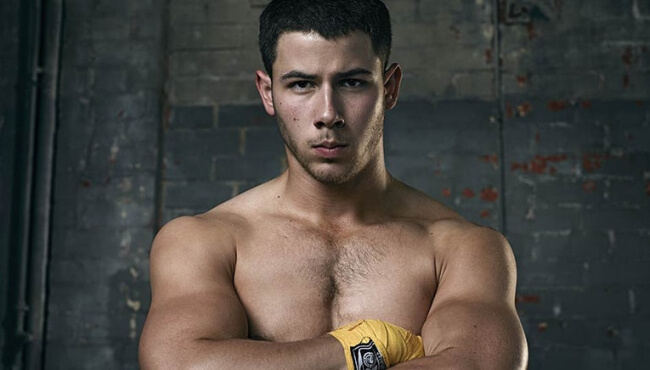 And as we all know, boxers are men who fight each other. So that's what Nick has to do, when he's preparing for his role and working out on fight choreography. And why not let all of us enjoy his training? Which is exactly what he did, by sharing this video on his official Instagram account.
And to no one's surprise, you can hear someone on set yelling "Beautiful!". Beautiful indeed.
Now click the Play button in the middle, right here:
And in other Nick Jonas news – You'll be sad (or happy?) to hear he's going to be alone on Valentine's day. In an interview with E! News, Jonas said he's just too busy to have any big plans for the romantic day.
"It's right before the Grammys," he said. "So I've gotta concentrate."
Oh well, no luck for any of us then, Nick's busy.