We all love looking at Nick Jonas' incredibly ripped body. But abs and muscles like that come with a price – and once you take a look at his weekly training routine, you're going to appreciate his efforts even more.
And somehow, he also finds time to play a gay boxer on TV, and release songs. Multi-talented!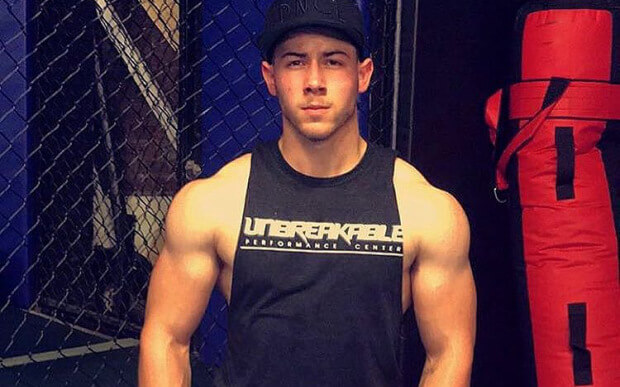 Nick Jonas' training regimen was recently detailed on "People". The 24-year-old actor and singer trains six days a week (Yes, 6… that's every day of the week except for Sunday).
There's a twist, though – he does intense body training on Monday, Tuesday, Thursday and Friday, but Wednesday and Saturday are "massage day" – who here wouldn't love to take part in THAT, at least?
As for Sunday – that's his day off.
"His workout is bodybuilder-based", one of his trainers explains, "So we'll take one or two body parts and crush those per day instead of doing total body. He works out his arms, his shoulders, his chest, his abs and his legs."
Oh, and don't forget the protein, as Jonas sticks to a a high-protein diet to support his muscles.
Motivated to get off your seat and do some sit-ups? Good for you. We'll settle for looking at some of the results Nick Jonas gets.
And another one –