We already knew Nick Jonas' muscles have been getting more impressive with each passing month (after all, he was recently on the cover of Men's Fitness magazine) – but it's getting ridiculous[ly hot].
In a new set of photos, Nick puts his enormous muscles on display, as he's prepping for the new season of Kingdom.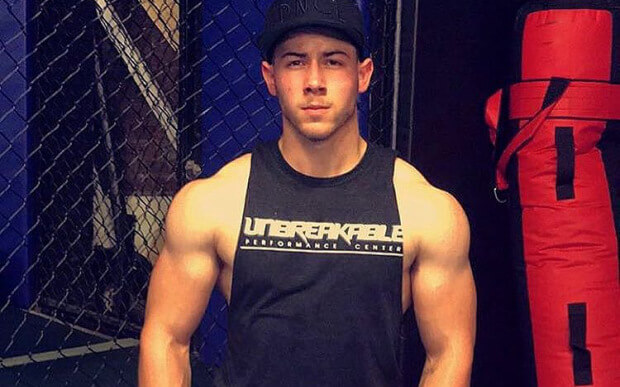 On Kingdom, the boxing drama series from Audience Network, Nick plays the part of Nate, an up and coming martial arts prize-fighter, who after suffering an injury must rethink his career, his life, and – fight with his own sexuality.
Last season, we've seen the infamous "gay sex scene", which raised a lot of issues, as Nick's character was drugged before his sexual encounter. Later on in the season, he also came out to his brother.
Now, preparing for season 3, Nick is training again – and his muscles are definitely there doing their part.
Here's a photo he posted to Instagram:
And two photos he posted to his Snapchat:
HOLY SHIT pic.twitter.com/yU3hNr7e7J

— nick jonas pics (@archivenick) December 9, 2016
We can't wait!