Nick Jonas, who plays gay boxer Nate already had gay sex (sort of) on screen on TV series Kingdom – so should we get excited over a gay kiss? Well, yes, because it's so casual, so not a big deal inside the scene – that it's just sweet.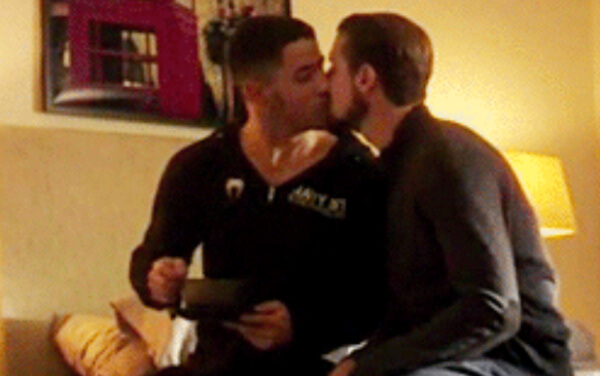 Nick Jonas, the 24-year-old singer and actor who keeps teasing the gay community (let's face it, a lot of it is our "fault" – we get teased simply by Nick Jonas taking his shirt off), is starring on the third and final season of Kingdom these days.
Nick plays Nate, a gay boxer who had to stay in the closet for a long time, and only recently came out to his brother. On Season 2, we saw the controversial scene in which Nate (Nick) was drugged, and then pulled into a threesome with a man and a woman – so, more of a bisexual scene, AND with an un-consenting person.
This time, however, on the season 3 première of Kingdom, we see Nate with his boyfriend, Will (Jonathan Howard), who even gave him a key to his flat. And it's the two of them, who share this sweet kiss: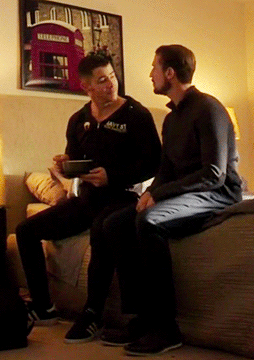 Kingdom is broadcast on the Audience Network in the United States. Here's the Season 3 trailer:
h/t: Gay Times