We all know and love Nick Jonas' built-to-perfection body. But, to have that kind of body, he needs to work – and when we get to watch him do it, we're even more pleased.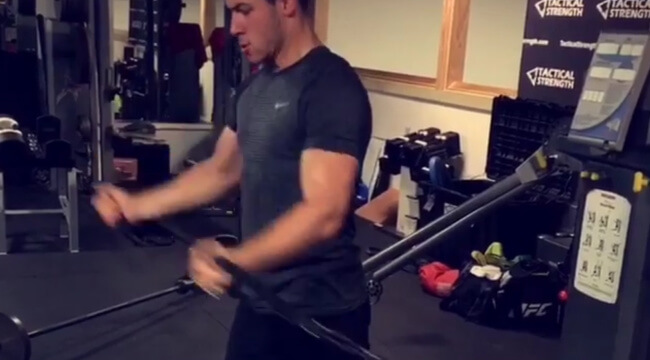 Jonas took to Instagram yesterday to share his "chest day" workout with us. Yes, turns out Tuesday is Chest Day.
And even though Jonas is in Hawaii these days, shooting the "Jumanji" sequel, he still finds the time to work up a sweat in the gym.
It probably won't make us get off the couch – but we're sweaty enough just from watching.
Enjoy:
Need some more? Two weeks ago, he also showed us what he does on "Hump Day":