Tragic news: Nelsan Ellis, who portrayed Lafayette Reynolds on HBO's True Blood, has died. He was only 39-years-old.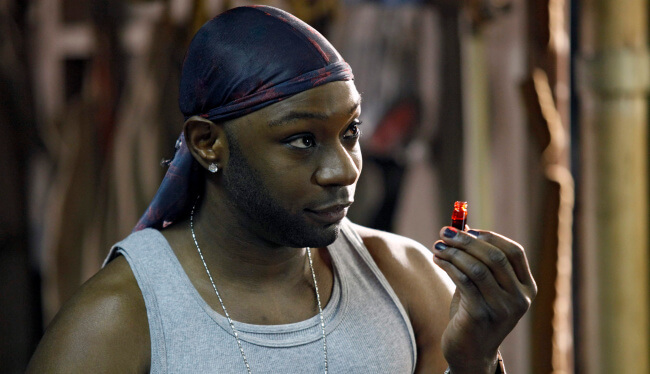 According to Nelsan's manager, the cause of death was complications from heart failure, as The Hollywood Reporter reports.
"Nelsan has passed away after complications with heart failure. He was a great talent, and his words and presence will be forever missed."
On True Blood, Nelsan played the openly gay cook Lafayette throughout the entire run of the series. The series creator, Alan Ball, issued a statement regarding Nelsan's death:
"Nelsan was a singular talent whose creativity never ceased to amaze me. Working with him was a privilege."
HBO also released a statement:
"We were extremely saddened to hear of the passing of Nelsan Ellis. Nelsan was a long-time member of the HBO family whose groundbreaking portrayal of Lafayette will be remembered fondly within the overall legacy of True Blood. Nelsan will be dearly missed by his fans and all of us at HBO."
In recent years, Nelsan was also known for his role on CBS' Elementary, and on the big screen he portrayed Martin Luther King, Jr. in Lee Daniels' The Butler.