These days, when you're having sex with a stranger, there's always a risk of your encounter ending up online. That's exactly what happened to this guy on Reddit – and to top it all, it was his current boyfriend who discovered the video – and is now acting weird.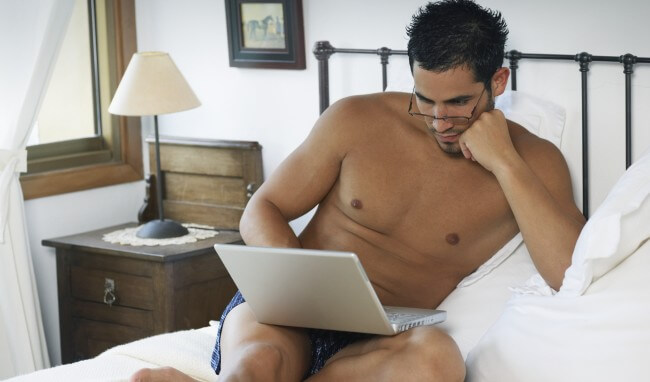 "So I recently found out that I'm in a sex video that gets shared quite often in the gay community", he writes. "Well, often by my standards. 1 million+ views on pornhub."
And it gets even more complicated:
I didn't know this encounter was being recorded and was shocked when I saw myself in the video.

Here's the thing, my current boyfriend found it and sent it to me because he recognized my body. This person was kind enough (if that's possible) to not show either of our faces in the video.

Here's my dilemma, my boyfriend of 3 years has started sending shirtless pics of himself (harmless, I know) to another guy claiming he did it because "the lighting was good." Should I be worried, or could it just be him trying to get back at me for a sex video I didn't even know existed?

I don't think he's cheating. We work together and then come home together so we're pretty much always with each other. We have a pretty great relationship but this video has made things weird. But he tried to convince me I was just over reacting because it was just a shirtless picture.