Different cultures have different attitudes towards gay sex – but how far does it go? One guy on Reddit is wondering, after his boyfriend, who grew up in China and went to a boarding school there, told him about regular, nightly oral sex sessions.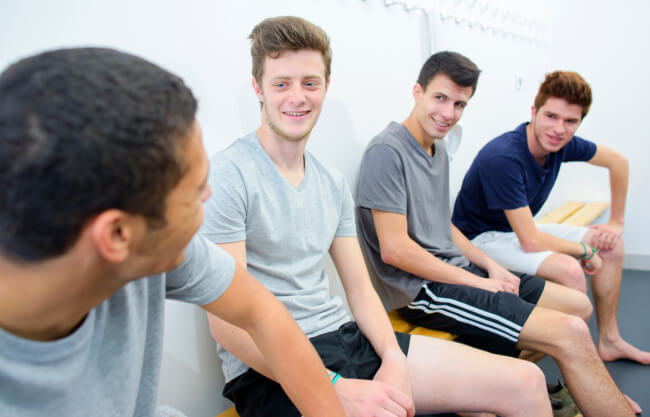 "My BF is Chinese and grew up in China", he writes. "From the age of about 13 onward he was in a boarding school (which is where you live at the school)".
And his incredible story continues:
My boyfriend says it was normal for people in their dorm to suck each other off at night, get naked together and rub against one another (not penetrative anal, but close). It seems like all his friends have sucked him off at some point in their teenage life and most of them have gone on to be straight.

He doesn't count himself as being gay until he was 18. He said before then all this other stuff was just them playing and doing what felt good to their friends, and at 18 he consciously became aware that he actually liked guys while his friends moved onto girls.

He's said that in China as there isn't such a large awareness of what it is to be gay, there was no stigma between them about giving one another BJs and rubbing against their asses. They didn't know what it was to be gay.

In contrast, I grew up in England (not in a boarding school) and everyone was paranoid about appearing gay. So I think group masturbation was as far as we got, and even then it was a minefield of not appearing gay while you were doing it!

I'm crazy jealous of his experiences! I feel like our western attitudes totally deprived me of this fun because of our sexual stigmas.

So does anyone know if his experiences at a Chinese boarding school are common in western boarding schools?
The commenters on Reddit seem to think this was on isolated case:
Then again…