There's no question about it, modelling boyfriends Zander Hodgson and Troy Pes are handsome and sexy. But you know what's even sexier? Why, their bare bums, of course – which we get to see again, thanks to the magic of Instagram.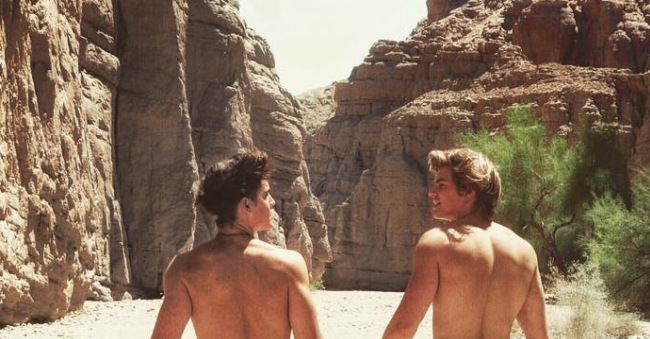 Zander Hodgson is a 28-year-old model and actor who is in an extremely hot relationship with fellow model Troy Pes. We often get to see their bubbly butts, and sometimes we see them taking a nude shower together. In fact, they often take nude showers together.
So guess what? The shower's back. And while Troy has a silly towel on him for some reason, Zander's got nothing, so it's booty time:
Oh, and we love his new, shorter haircut. But back to bums:
Wait, there's more:
Shrinkage?
Until next time…