The Twilight Saga was a worldwide cinematic sensation. You can argue all day about the plot and the conservative Christian themes – but there's one thing no one can deny – the movies were full of hunky men, young and old, almost to every taste.
But what have they been doing since 2008, when "Twilight" was released? And more importantly – what do they look like today?
Robert Pattinson – Edward Cullen (Current Age: 29)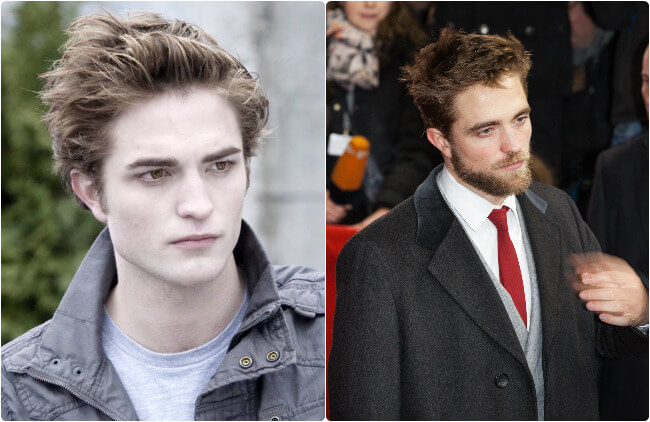 One of the two male lead stars, the fans were divided between the brooding Pattinson and the muscular Lautner (Though, of course, why choose and not have both?). Twilight was one of Pattinson's first roles (he had a small one in two Harry Potter movies).
When the movie series ended (and in between the Twilight films), Pattinson starred in several films, though none of them were major hits. in 2015, he appeared in two movies – "The Childhood of a Leader", set in the days of World War I, and "Life", about a magazine photographer who develops a friendship with James Dean.
Taylor Lautner – Jacob Black (Current Age: 23)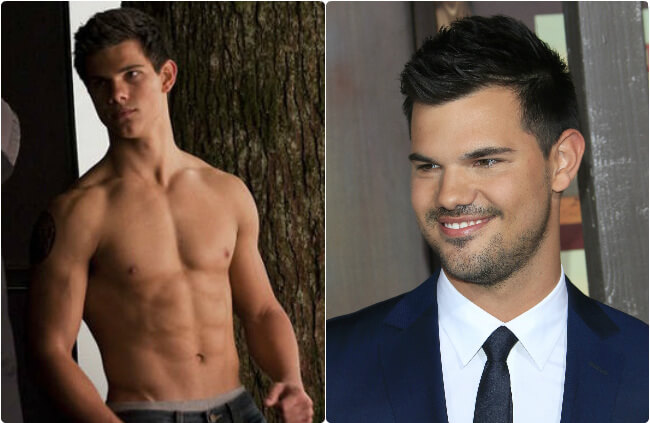 So, were you Team Jacob or Team Edward? Lautner was only 16 when he appeared on the first Twilight – but even back then, it was hard to ignore those abs. And the abs just kept getting better with each film, especially after he got a haircut. (Haircut and abs, yeah, there's a connection). Of course, the producers were well aware of this – so Lautner took his shirt off on pretty much every other moment in the film.
When the Twilight series ended, Lautner's career almost came to a halt, with his movies few and far-between (and mostly never heard of). But now, he's on Adam Sandler's Netflix comedy – "The Ridiculous 6". Hopefully we'll get to inspect those abs again.
Kellan Lutz – Emmett Cullen (Current Age: 30)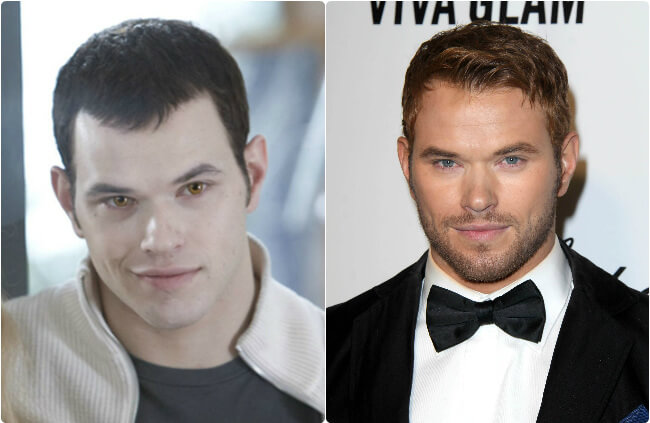 Edward's adoptive brother, he started the series as a lean twinkishly handsome guy (vampire), and ended it as a buffed, muscular hunk. No complaints on either end of the spectrum.
Since then, he voiced Tarzan in an animated series, dropped in on "The Expendables 3", and soon you will see him along Bruce Willis on the thriller "Extraction".
Jackson Rathbone – Jasper Hale (Current Age: 30)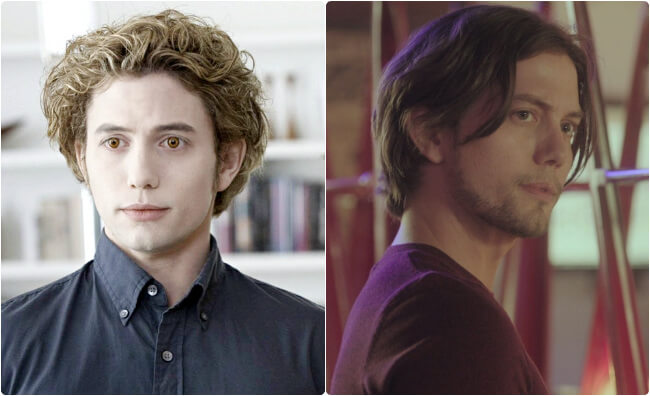 Another adoptive brother of Edward (Apparently the Cullen family only adopted handsome men), he was a bit lost among all those muscled men of the saga – but can be best described as "adorable".
Since then, he had a few TV appearances ("Finding Carter", for example), and is slated to appear in the upcoming movie "The Concerto".
Peter Facinelli – Dr. Carlisle Cullen (Current Age: 42)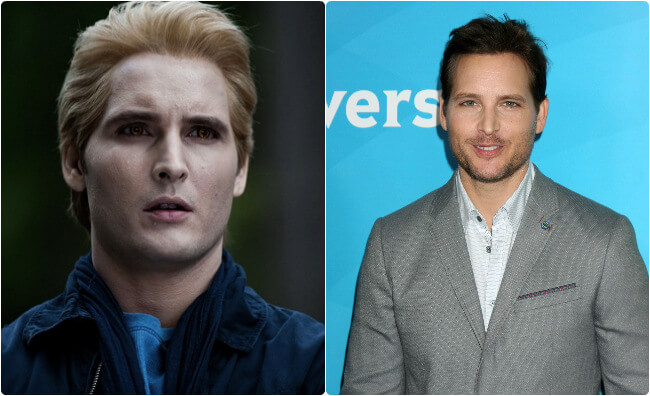 The adoptive father of this bunch of hunks, he's the perfect choice if you like them a bit more mature, with a strong handsome look.
Facinelli did quite a lot since the series ended, though mostly on TV – You could see him on Glee, and Nurse Jackie, and most recently on the new Supergirl TV series.
Cam Gigandet – James (Current Age: 33)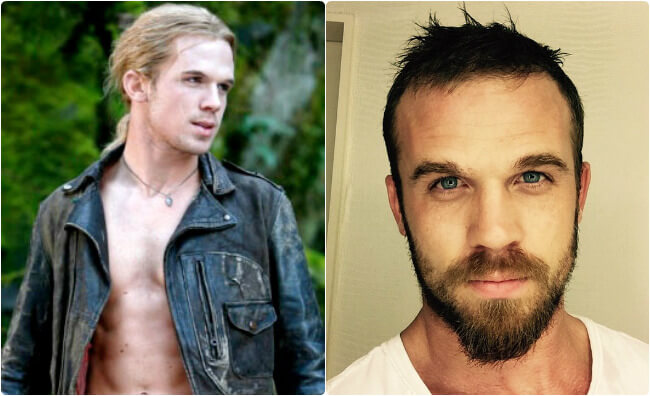 The villainous James was a sadistic vampire, which, obviously, made him kind of hotter. But let's not say a thing about his horrible hairstyle on the first Twilight.
Since then, he appeared on a number of films, though none of them were major hits. However, he's slated to appear on the remake of "The Magnificent Seven", alongside other Hollywood hotties, such as Chris Pratt and Matt Bomer.
Billy Burke – Charlie Swan (Current Age: 49)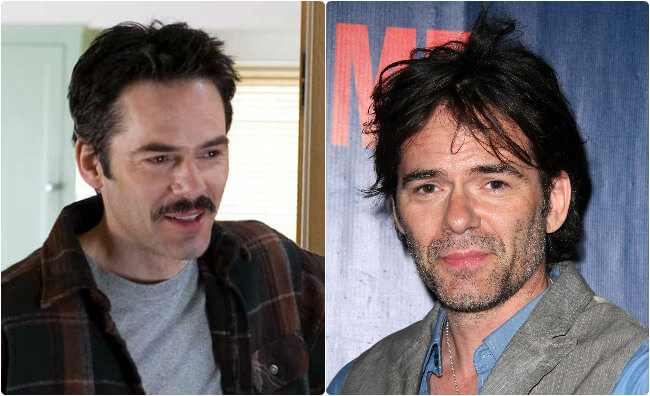 As Bella Swan's father, we had to endure him with that silly mustache – still, he was a pretty likable character.
Since then, most of his appearances were on TV – as a star of the mediocre "Revolution", and more recently on "Zoo".
Rami Malek – Benjamin (Current Age: 34)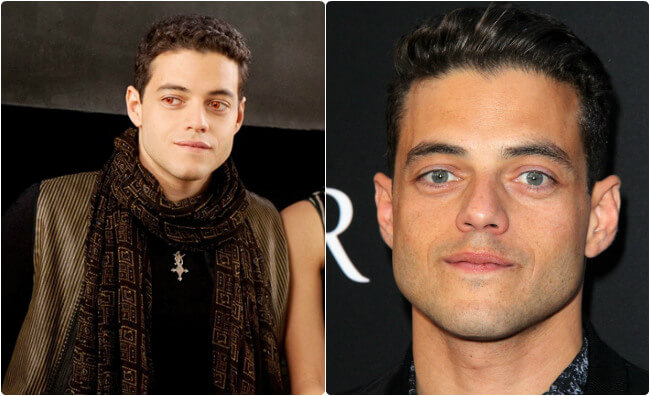 He only joined the series in the last movie (Breaking Dawn Part 2), but he was such a cutie as a member of the Egyptian coven, that it'll be a shame to ignore him.
His most prominent role since then was on the breakout TV hit – "Mr. Robot" this past summer. And of course, let's not forget his cheeky gay past, alongside Jackson Rathbone!