British TV actor and presenter, Mark Wright, is in the middle of what can only be called a "Bulge Storm", after posting a video of himself walking around with… "something" huge in his underwear.
And while Mark claims it's NOT a banana, many of his fans seem to think there is SOMETHING stuffed down there…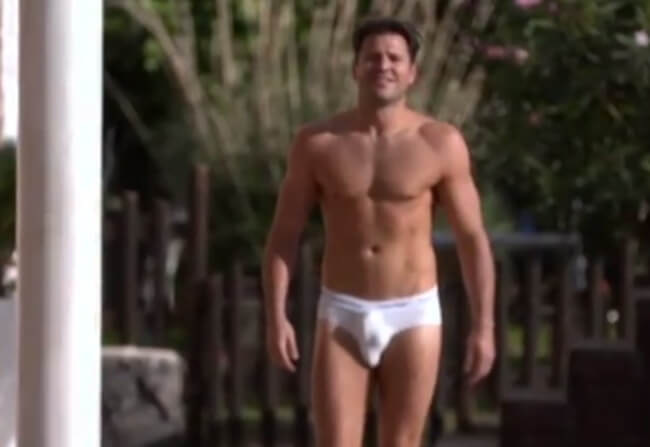 Mark Wright is a 30-year-old TV and radio presenter, who earned his fame as an actor on British soap The Only Way Is Essex.

Since 2015, Mark's been the host of Take Me Out: The Gossip, a behind-the-scenes show that covers the filming of a popular dating game-show called Take Me Out.
Yesterday, Mark posted the following video on his Instagram account. The clip shows Mark walking around in his underwear, with something extremely big stuffed in his underwear. Ahead of the possible accusations, Mark added the hashtag #ipromisethatsnotabanana
https://www.instagram.com/p/BUFUS1vjRNE/?taken-by=wrighty_&hl=en
With more than 1.3 million followers, the comment section quickly turned into a battle ground. On the one side, fans congratulating Mark on his impressive package. On the other side, fans talking about bananas and socks.
We'll leave it up to you to be the judge…