Dildos can be a lot of fun – but, sometimes, they can also be dangerous to your wall. For this man, his apartment's wall will never be the same again – and it's all the dildo's fault.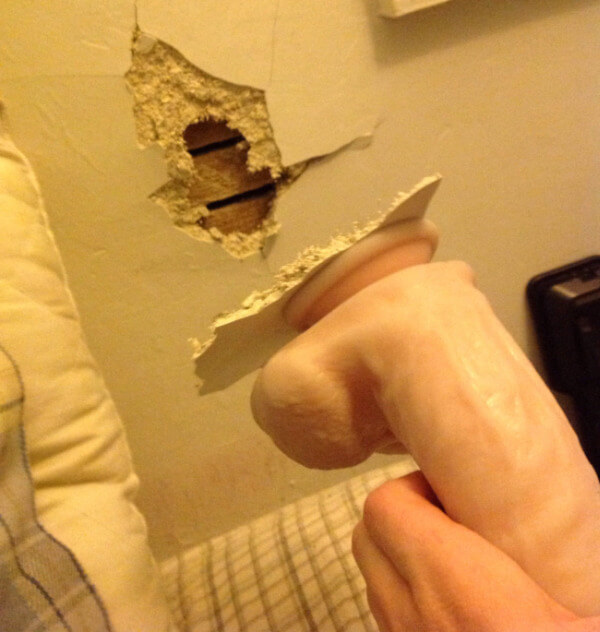 Posting on Reddit, he tells his story:
Last Christmas, I bought myself a dildo (for educational purposes only.) This dildo has a suction cup for sticking on walls and such. I stuck this dildo to my horsehair plaster wall about 15 minutes ago and tried pulling it off.

There was quite a lot of resistance from the dildo and then the dildo finally came off, taking some of the wall with it.

I need to get plaster before anyone in my family finds out about my wall and the dildo.
So now he has a dildo, and a hole in the wall. Be careful!