Usually when we talk about the homoerotic tendencies of The CW's Riverdale and its actors, it's all about KJ Apa and his Bromance buddy Cole Sprouse.
But in a recent talk with fans, KJ said he would love for his character to have a romantic relationship with Kevin, the series' gay hottie.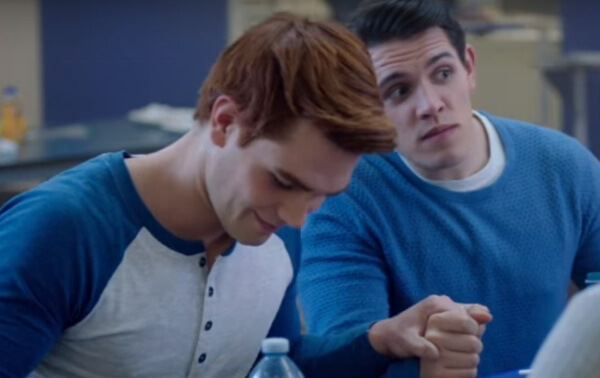 20-year-old KJ Apa was speaking on stage at Oz Comic-Con 2018 in Australia during two panels. As expected, the fans asked him about his character Archie's various relationships with all the girls on the show.
But one fan thankfully asked him for his thoughts on a relationship between Archie and Kevin Keller (played on the show by Casey Cott) as journalist Claire Kramer reports.
KJ's reaction? "Love it, let's go."
KJ also wondered out loud "What about Archie and Jughead?" (as in, having a relationship.) Plus, when asked what other Riverdale character he would love to play – he named Kevin. "Kevin's cool, my favourite character in Riverdale."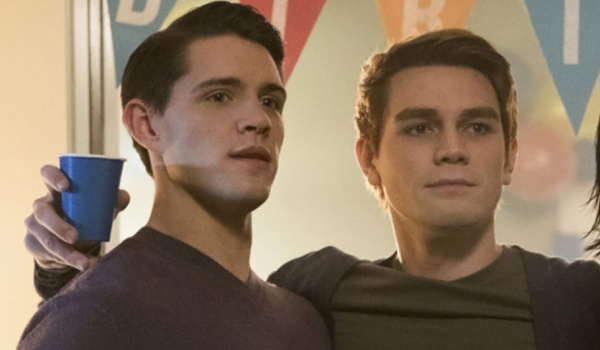 And there's more – in the second panel KJ talked a lot about his love for Tom Holland and Spider-Man. "Big fan of Tom Holland… legend.. I love Spider-Man. We've got to somehow reach to Tom Holland and get a cameo on the show."
"I'm only going to Infinity Wars for Tom Holland. He's my Man Crush!"
Yes, he's our man crush too. But so is KJ. So won't it be great to… "combine" the two?