It's hard to imagine or thirsty lives without KJ Apa – who only entered them a couple of years ago with Season 1 of Riverdale. And now, he posted videos of himself working out – shirtless of course, and all sweaty – and we're having trouble breathing.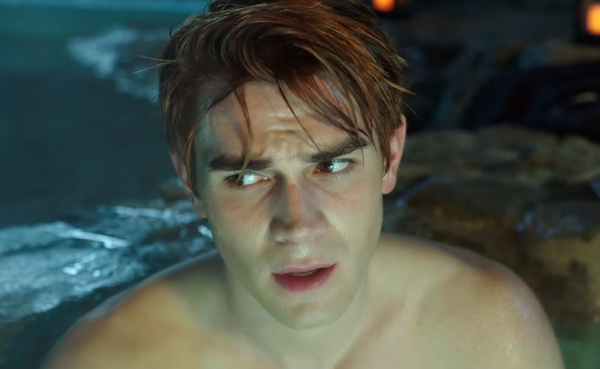 20-year-old Kiwi hottie KJ Apa plays Archie on the CW's Riverdale, based on the Archie Comics series. Luckily for us, he takes his shirt off pretty much every episode  – but that body takes a lot of work.
So thanks to KJ's trainer, Alex Fine, who posted a few training videos on Instagram – we get to enjoy KJ's perfect body as he's doing a variety of workouts. First, there's this sweaty moment:
https://www.instagram.com/p/Bkq7q-9grnX/?taken-by=everythingboutriverdale
And some pull-ups…
July 1, 2018
"@kjapa"
(@alexfine44 instagram)
|👱| pic.twitter.com/VbLxrwpQzf

— Kj Apa Philippines 🇵🇭 (@KjApaPhil) July 1, 2018
And it's also important to run… but is it just us, or are his shorts about to fall off?
July 1, 2018
"@kjapa workout #1
Sat night boogie"
(@alexfine44 instagram)
|EVERYDAY WORKOUT KJ?| pic.twitter.com/E9BrOqWPAj

— Kj Apa Philippines 🇵🇭 (@KjApaPhil) July 1, 2018
And that's how you end up with this:
https://www.instagram.com/p/Bkn0Ixvge5P/?taken-by=everythingboutriverdale
We'll keep watching
https://www.instagram.com/p/BkluUGoAAPM/?taken-by=kjapa