There's no question about KJ Apa's hotness, as we've seen in multiple Riverdale shirtless scenes and Instagram posts. But when KJ met famous photographer Damon Baker – things got even steamier than usual…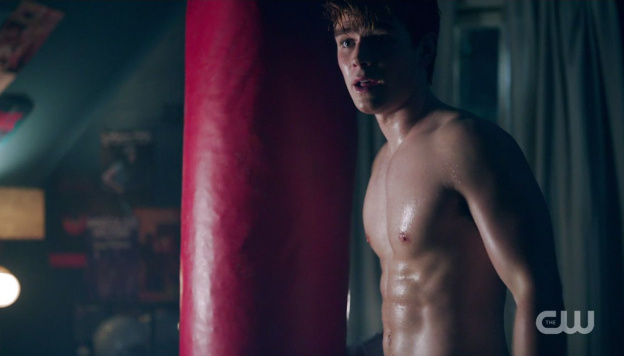 As you surely know by now, 21-year-old Kiwi hottie KJ Apa plays Archie on the CW's Riverdale, based on the Archie Comics series.
Damon Baker is a talented young photographer who must be one the luckiest men on Earth, as he gets to shoot some of the sexiest guys out there.
This weekend, KJ and Damon gave us a gift on social media – a new photoshoot, that shows KJ's magnificent body in all its glory (be sure the swipe the photos) –
And even though Damon usually only works with black and white, KJ's "fire" gave us these two colored shots:
KJ Apa in color. I don't always connect with color but the fire and warmth in these pictures captivated me. pic.twitter.com/806BDM4PYF

— Damon Baker (@DamonBaker) March 2, 2019
Now excuse us, we're going to contemplate these photos.