While we've been busy discussing Jon Snow's fate on Game of Thrones, Kit Harington's been busy taking most of his clothes off on the theater stage in London, on a new production of Doctor Faustus by The Jamie Lloyd Company.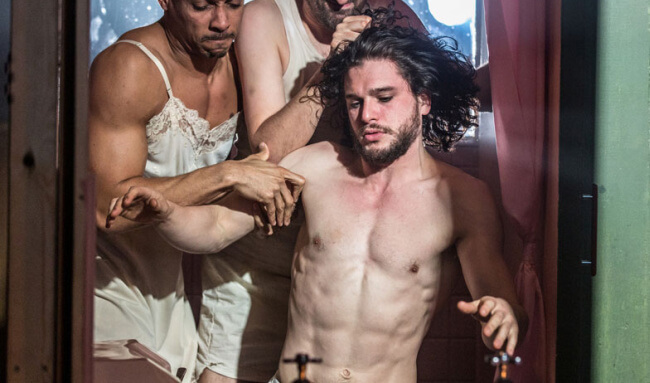 Doctor Faustus tells the story of a man (Harington) who sells his soul to the devil, in return for the ability to do anything he pleases with the power of black magic.
Faustus becomes a world-renowned magician, international heart-throb (sounds familiar?) and friend of the rich, famous and powerful – but it all comes at a terrible price.
The show can be seen on the West End's Duke of York's Theatre, and contains strong language and nudity (more, please!).
https://www.instagram.com/p/BA_ymZiKmSY/?taken-by=jamielloyd
You can see Kit and the rest of the cast and crew talk about the play right here:
h/t: Gay Times Magazine