WOW, Talk about transformations! Sometimes a little thing as a beard can change a man a lot, as Kit Harington now proves, having shaved his iconic beard. Did he just turn 10 years younger? Is it a better look or just a strange one? You decide.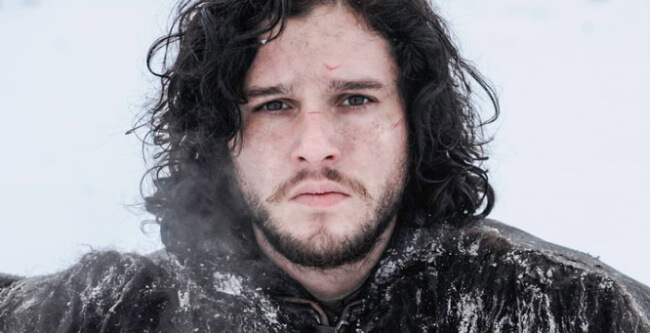 The shave came as part of Kit Harington's role on Doctor Faustus, a play he's appearing on these days in London (where he also gets very naked).
As expected, the internet went wild over Jon Snow's new clean-shaven look, and many fans who attended the performance were quick to take selfies with the star.
So, do you like the new look? Won't he be cold, now that winter is coming on Game of Thrones? (OK, winter's been coming for seven years). Better judge for yourself:
Kit Harington shaved his beard. #JonSnow #GameOfThrones pic.twitter.com/covBdXHIHo

— King Jon Snow (@LordSnow) June 1, 2016
And with his lovely curls pulled back:
#GameofThrones #KitHarington Quick selfie before we attack Ramsay Bolton. pic.twitter.com/oecQNtRPuT

— Erkut (@Erkut_Denizer) June 2, 2016