Game of Thrones has no shortage of handsome men, and one of them is Iwan Rheon, who plays the evil Ramsay Bolton. There is, however, a shortage of male nudity on GoT – one that he's willing to help fix.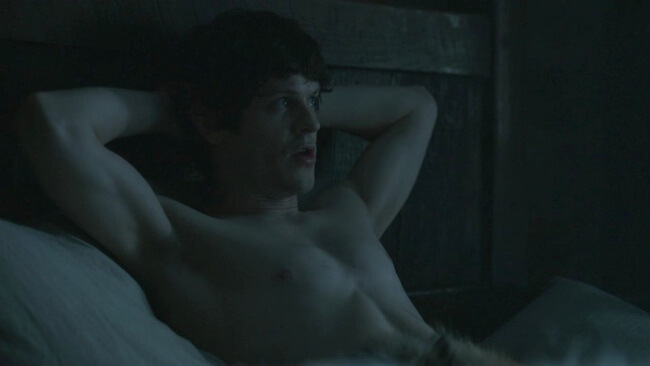 While women are shown naked left and right on Game of Thrones, male nudity is quite scarce. And no, the penis "with warts" on episode 5 of season 6 doesn't count.
Happily, we did get to see Iwan's backside and impressive abs, but we want more – and he's willing to give, as he admitted in a recent interview with the UK's Independent. When asked if he would be willing to go full frontal, Iwan said:
"If it was right for the scene then yeah, I would. I mean Emilia coming out of the fire, she's got to be naked because otherwise why is she wearing asbestos clothes?

But then whether it's distracting to have a willy waggling round in a scene and whether it's going to make everyone go… I'm walking into a minefield really, aren't I?"
Yes, it would be distracting. But for all the right reasons!