OK, We know Justin Bieber never needs an excuse to take his clothes off. But hey, we take 'em where we can get 'em – and Bieber's done it again, this time as a "favor" to DJ Khaled, being featured in his new song. And he's ripped!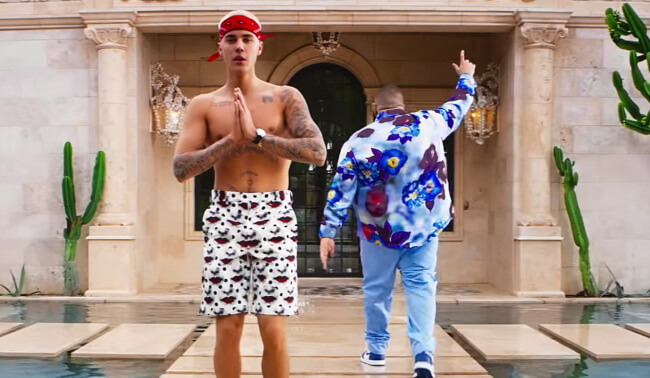 DJ Khaled's latest collaboration song, called "I'm The One", features Justin Bieber, Chance The Rapper, Lil Wayne, and Quavo, and will be featured on Khaled's forthcoming album, "Grateful."
The video starts with Khaled talking on the phone with his pal Chance The Rapper, asking him for a big favor – bring Bieber, Wayne and Quavo for a "celebration of life" in Khaled's house.
Bieber, thankfully, obliges – and for most of the video he stands by the pool, wearing very little, singing and putting his washboard abs on display.
Rumor has it that a lot of scantily dressed female models are in the video as well – but somehow we just saw Bieber there.
Enjoy: