It was only yesterday, when Justin Bieber informed us all that he was "no longer a boy", but a "new man in town". Well, now that man is angry with his fans – and he's threatening to privatise his Instagram account, thus cutting our supply of Bieber-in-Briefs shots.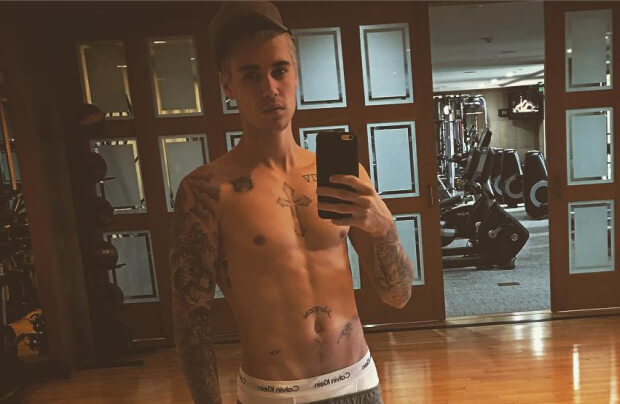 22-year-old Bieber is in Japan these days, spending a lot of time with 17-year-old Sofia Richie (daughter of Lionel Richie). It is unclear at this point whether they are romantically involved – but his Instagram photos definitely hint at some intimacy.
Well, Bieber's fans haven't approved of Sofia, and are very displeased with her for some reason, writing mean rants about her after every Instagram post.
Those comments didn't go unnoticed, and eventually Bieber posted a photo with this threatening caption:
I'm gonna make my Instagram private if you guys don't stop the hate. This is getting out of hand, if you guys are really fans you wouldn't be so mean to people that I like
The fans were obviously not pleased with this threat – and many have gone to Twitter with the hashtag #RipBeliebers.
We won't weigh in on the matter, except for mentioning the fact that we DO want more photos of Bieber in his briefs, so the Instagram account is much appreciated. Example at hand:
https://www.instagram.com/p/BF715dEAvpu/?taken-by=justinbieber