Any excuse to see Justin Bieber with some (or all) of his clothes off is always a good excuse – and this time, while touring Japan, 22-year-old Bieber took to Instagram – without his shirt – to declare he is no longer a boy.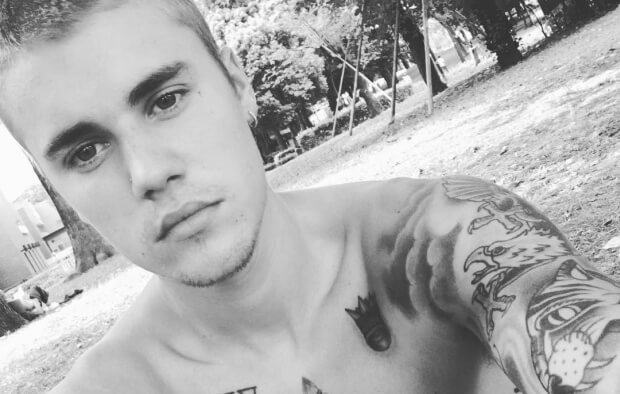 Justin Bieber is in Japan these days, as part of his "Purpose" world tour. And while visiting a local park, he gave us this photo – with a mighty declaration:
What exactly did he do in Japan, to warrant this declaration of finally becoming a man? We'll never know. (Then again, we probably will).
Of course, this wasn't the only shirtless photo from that park, as Bieber also made sure we get one in color as well:
So what do you think – is Bieber finally a man, or has he always been?