Earlier this month, we reported about Justin Bieber's new wax figure at the Madame Tussaud's in London – the figure is shirtless, wet – and perfect for selfies.
Now it turns out, the original Bieber is quite displeased with the figure, and really wishes it would… melt.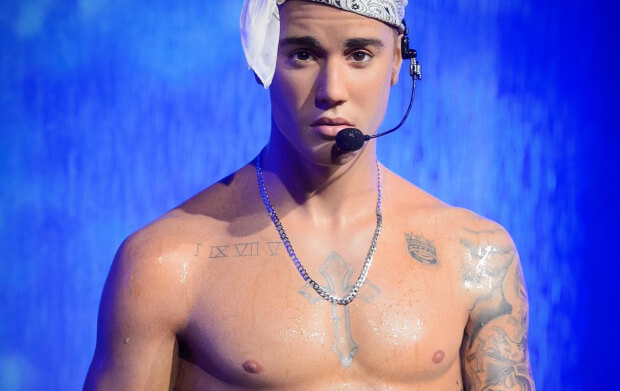 "He thinks it doesn't capture his essence", a source told Radar Online. "He thinks it is frightening and hopes it melts".
During October, the attraction even had live dancers moving around it. And to top it all – it shows Bieber's underwear, so what's not to like?
Well, apparently, the figure wasn't attractive enough. "They have given him a moody pout, and he is, like 1000% hotter in real life."
Oh well, like all wax figures, it will melt eventually. But the real Bieber will forever be shirtless in our hearts.