It's been a hot minute since we talked about Justin Bieber – but we have good reason to now. Turns out, that in preparation for his latest music video, Justin covered all his tattoos – AND showed us his VERY prominent bulge while doing so.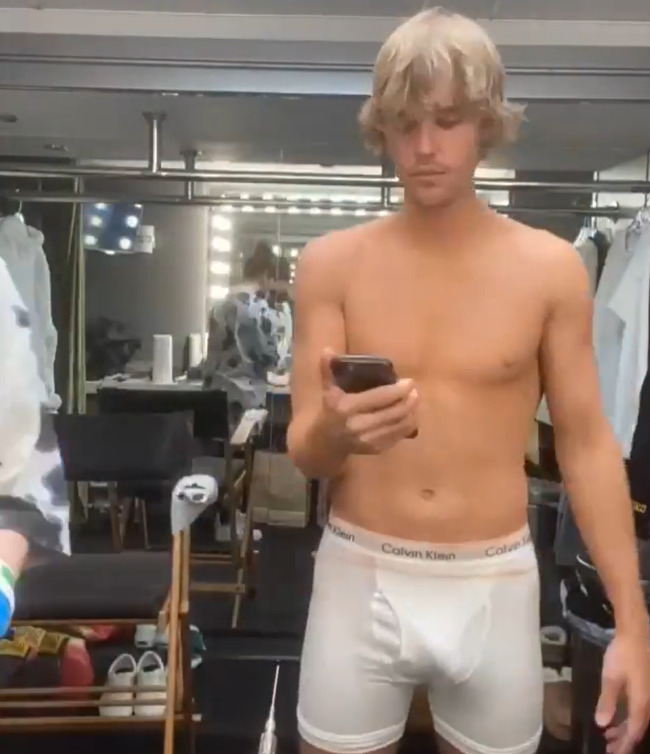 The 26-year-old singer, who – I'm sure – needs no introductions, released a new music video – "Anyone" on January 1.
The video clip, which is sort of an homage to Rocky, is a real gift for Bieber-lovers, as it shows A LOT of his body, all while boxing other men.
The surprising part is that in the video, Bieber has… no tattoos at all. And normally, his body is covered with them:
In another clip he then posted on Instagram, we can see how those tattoos were covered for the video.
However, that's not the only exciting part of the Instagram video – if you look carefully, you will see quite a bulge in those tight undies he's wearing… (And not for the first time, of course).
Naturally, his fans noticed that bulge as well – and were very happy to talk about it in the comments.
And here's the full music video:
---
Wait! This deal is about to end: Naked Sword, "The Netflix of Gay Porn", are offering 50% off for the new year – and for the first time – on their ANNUAL plan as well. Don't miss this offer – get it here.