Jordan Gavaris, the 27-year-old actor who's been portraying gay character Felix on sci-fi series Orphan Black for the past five years – has now officially come out publicly as gay himself. The reason it took this long? "Nobody ever asks me…"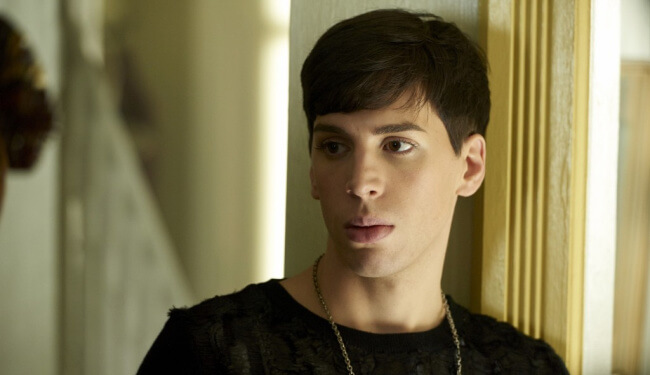 In an interview with Vulture, Jordan, who plays Sarah Manning's (Tatiana Maslany in one of her many characters on the show) brother Felix, says the character helped him explore his femininity for the first time.
And when asked point-blank, he doesn't hesitate – "Oh, I'm gay."
"Nobody ever asks me. I've never been asked. Like, the whole course of the series.

I guess that's where I'm at in terms of coming out publicly: I had this position when I started on the show that it shouldn't matter. And I believe that.

I hope that one day, the world gets to a place where you don't need to politicize your sexuality any more than someone needs to politicize their race — that we can just act and we can exist in this Zeitgeist, telling stories about one another.

And that no one's afraid, maybe, to come out. But also that no one's really hyperobsessed with knowing whether or not someone's gay. That would be an amazing world to live in, where people don't feel the need to protect themselves and other people don't feel the need to launch an inquisition."
In the show Jordan also had to show his naked butt on occasion. As a human being, he explains, he was of course worried about how his butt would look – but it's not the thing that really matters in a relationship.
"You're not going to win more love just because your butt looks better than somebody else's", he says, "And if you do win more love because your butt looks better than somebody else's, it's not real. It's not real love. But it's seductive love. It's very seductive, that kind of attention."
Read the full interview right here.