Less than a month ago, we were all happy to hear about Jonathan Groff's "most intense sex scene ever", filmed for the finale of HBO's "Looking" – and now Groff opens up some more about the series' sex scenes – and how they involved "a dick sock".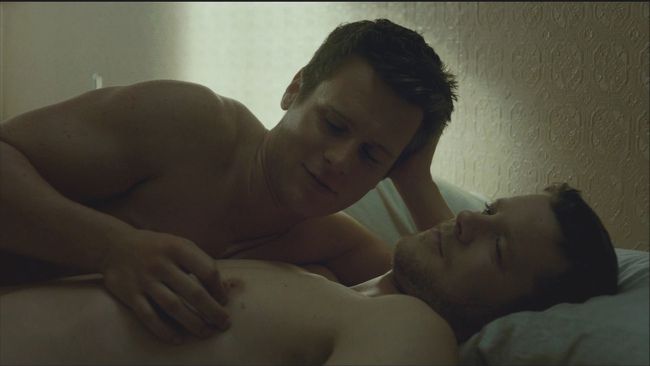 In an interview with Sirius XM's Michelangelo Signorile, Groff addressed his sex scenes with his on-screen boss, the hunky Russell Tovey.
"When you first get there and you take off the robes and you're in your weird little dick sock and your anal cover, there's usually some, like, laughter. And then we sort of talk about what is happening in the scene. And we sort of do a rehearsal with our shorts on or whatever. And then we do it.

"I find [sex scenes] really fun and enjoyable and funny and weird and hilarious and a great opportunity to share a lot about characters."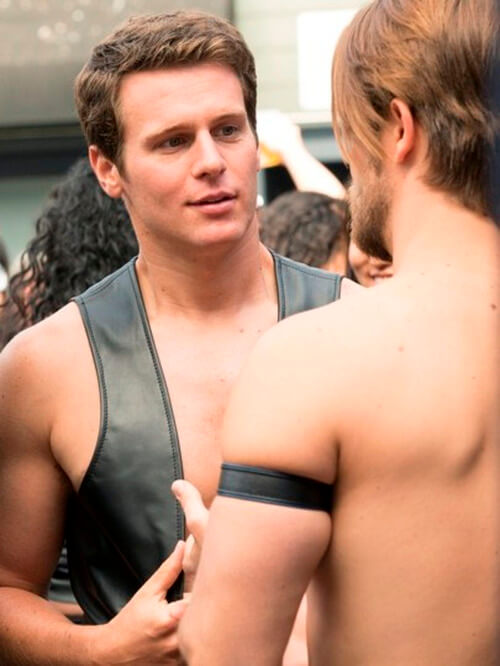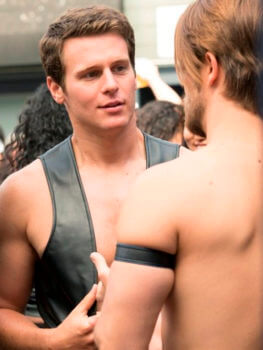 Thankfully, as Groff admits, his on-screen sexual partners were always very hygienic. "I've never done a sex scene with someone who smells bad… That would be terrible.
"I've never done a sex scene with someone that has not been so respectful and great about smelling fine and making it as palatable as possible."
Hey, if Groff's happy while doing his sex scenes – we're happy.