Jared Padalecki, the second half to Supernatural's Jensen Ackles, drove his fans wild yesterday, after promising them – and fellow Supernatural actor Misha Collins – a nude video of himself doing a pole dance, or some sort of exercise.
All in honour of "Hump Day", AND Misha's muscles.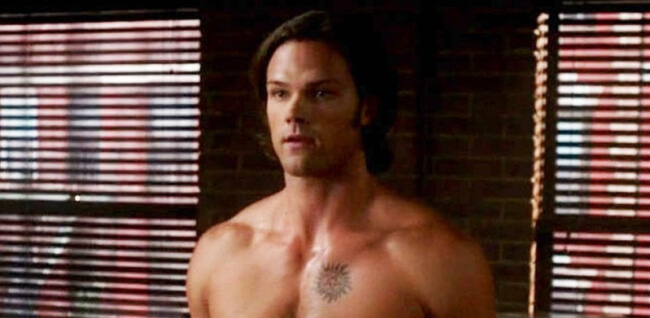 Unfortunately for all of us – Jared never delivered. Though, some fans have speculated that perhaps Misha received the video in a private message…
It all started when Misha Collins, who plays the angel Castiel on Supernatural, posted a GIF of himself doing some sexy "pole dancing" of sorts:
I'm celebrating my 1,000th photo & video post on Twitter with my customary pole dancing. pic.twitter.com/VRHRxafjrO

— Misha Collins (@mishacollins) July 6, 2017
At that point, Jared responded by congratulating Misha, with a promise:
Man.. I hate to admit this, but you look pretty jacked. So, in honor of #HumpDay, here is a video of me doing the same thing, with no clothe https://t.co/Uq0dJjpI8O

— Jared Padalecki (@jarpad) July 13, 2017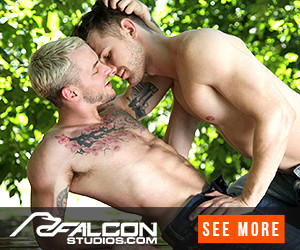 Alas, we never got to see this elusive nude video of Jared – though Misha was quick to respond:
You complimenting my physique publicly is as close to a cry for help as I've seen. Are you okay!? (Also, I flagged your post for indecency.)

— Misha Collins (@mishacollins) July 13, 2017
The fans, of course, were disappointed, posting their own versions of a "Naked Jared" on Twitter.
— Robbie Thompson (@rthompson1138) July 13, 2017
— Nikki Bateman (@flybaby014563) July 13, 2017
And…
— Jennifer L. Anderson (@crzydemona) July 13, 2017
We'll just have to keep waiting for the real thing, then. Maybe on the next HumpDay…