Our hot-and-friendly neighbourhood Spider-Man, Tom Holland, is doing a lot of interviews for the upcoming Avengers: Infinity War film these days. But he certainly didn't expect to sit in front of a camera while an interviewer shows him his abs, and then asks to lick his shoes. However – there was a twist…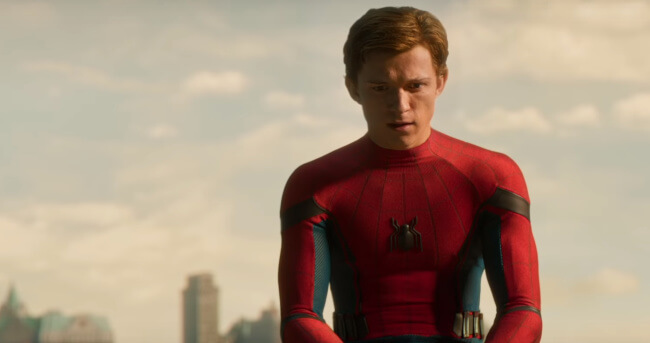 While 21-year-old Tom Holland really did his best to stay on point during this strange interview, he didn't know that his friends were actually pulling a prank on him.
The guy doing the interview is popular YouTuber Josh Pieters, but Tom Holland's buddies, Conor Maynard and Caspar Lee, were hiding behind the scenes, whispering crazy questions in Josh's ear.
It starts with Josh asking Tom whether "that's the outfit you'll be wearing throughout the interview?" – mentioning that it's "very brave" of him.
From there, things go south, as Josh asks Tom why he's "pretending to be British for the interview."
"Why am I… sorry? I AM British. I do an American accent when I do Spider-Man…. I'm an actor."
Later, Josh compliments Tom on his physical condition, and asks to "have a feel of his bicep." At that point, all Tom can do is drink some water to calm down.
But there's more – Josh shows Tom his abs ("I've been working out"), and then… asks to LICK Tom's shows. "They look awfully clean."
"What? SORRY? You want to get up on my shoes?"
This is one Tom Holland interview you have to watch – and the big reveal at the end…