Size doesn't matter? Sometimes it does – so much so, that you might lose a job over it. Which is what happened to this guy on Reddit – who is a long-time cosplayer, who was going to be hired with his costume… until they saw his big… very big bulge.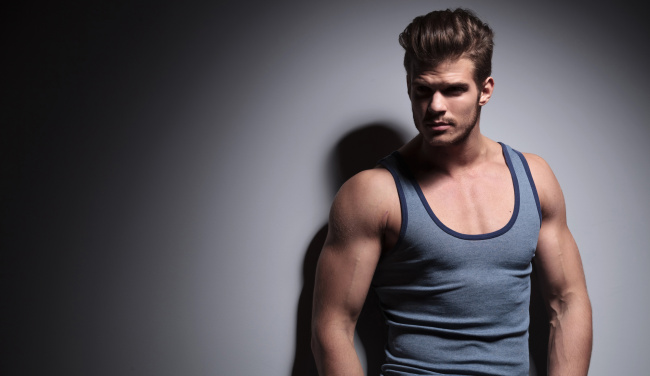 The 23-year-old guy, who told his problem on the aptly named subreddit Big Dick Problems, has been Cosplaying for several years, and going to conventions dressed as superheros.
"I go to Comic-Con every year with friends", he writes, "and we generally go as Spider-Man, Deadpool, and symbiote Spider-Man. If you've never seen any of these movies or been to a convention before, these costumes are basically skin-tight spandex suits, and leave not much to the imagination."
So yes, he always had a big bulge – but no one seemed to mind. Until…
"I've been going to cons in these costumes for years, and none of us really mentioned what was obviously visible, and no one really seemed to care.

We took pictures with kids and families and no one had ever said anything to me or any of us. (Meanwhile, there were hundreds of women in revealing costumes with their boobs practically exposed.)

A few weeks ago, I saw that a neighbour was having a big Halloween party for basically the entire neighbourhood, and they were looking to pay people to dress up as superheroes, cartoon characters, etc. for the kids that will be there.

I called them and told them I already had a costume and that me and my friends cosplayed pretty much every year at Comic-Con, and they invited us over so they could see the costumes.

They liked the costumes and how realistic they were, but I got the impression that they seemed uncomfortable about something. They didn't mention anything, so we went home.

A few days later, they sent me an e-mail saying they didn't feel my costume was appropriate to wear around kids, yet both of my friends were offered jobs by them…

This feels wrong and discriminatory for something that I obviously have no control over, but I'm not sure what I should/can do. This has never happened to me in all of the years I've been cosplaying.