Safe sex on hookups is very important. But what do you do when the top promises safe sex – and then tries to trick you out of it? For this guy on Reddit, this has happened more than once.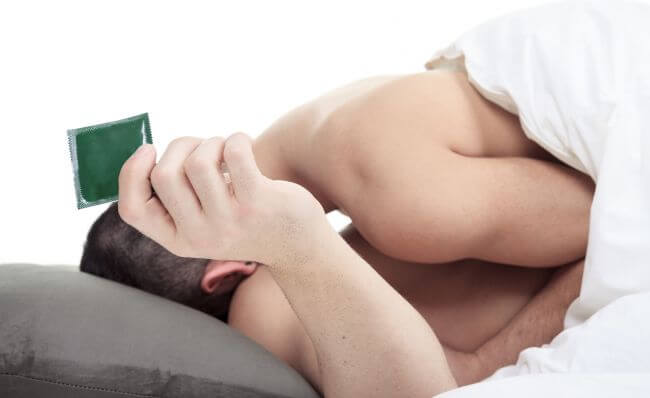 "Three times now, I've had guys off Grindr seem to be okay when I go to put a condom on them", he writes. "We get through the insertion, and a few minutes in when we switch positions the condom magically appears on the bedside table or nightstand or in the trash receptacle…"
On one occasion, the top was particularly blatant:
With the third guy, I finally caught the sound of the latex slipping off, and managed to peek over after a few seconds and see the condom sitting there.

I immediately slid out from under him, and didn't really know how to react. I ended up finishing him in my mouth, but he kept pleading to let him stick it in me again.

His response when I said that he took the condom off was "well just put a new one on me". I felt like stopping the entire encounter right there and saying "I don't know wtf kind of skanky shit you got going on down there, and it's clear if I put it on you it's going to end up in the trash without my consent, so how about no."

Is this normal? What is the reasonable reaction when a guy does this?