The new film adaptation of Stephen King's "It" has been in development-hell for years. Now, filming is expected to finally start in July – and this time, with homoerotic elements from the original novel, which were mostly absent in the 90's TV mini-series.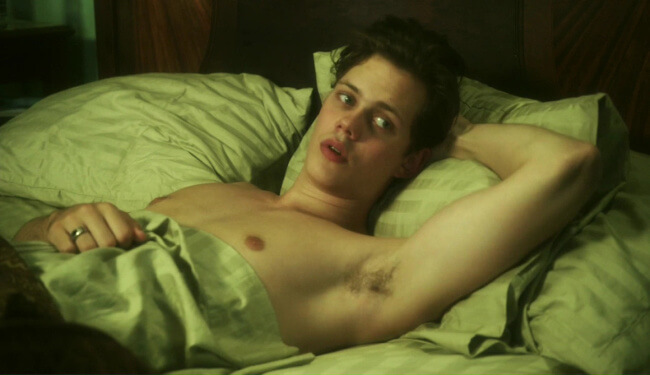 The new "It" features Bill Skarsgard (Alexander Skarsgard's brother), a pretty-faced hunk who is mostly known for his role on Netflix' Hemlock Grove. Skarsgard will play Pennywise the Clown – the main protagonist (and monster) of the film.
Aside from him, the cast will feature a number of young actors, one of whom is Owen Teague who appeared on another Netflix show – Bloodlines.
The Inquisitr reports that Teague will portray Patrick Hockstetter, a bully whose hobbies include locking injured animals in an old refrigerator. In the film, Patrick will have some sexual experimentation with another bully, Henry Bowers, and the two will share "some very uncomfortable scenes together".
The film will be divided into two parts – one will focus on the past, and the group of kids who battle the monstrous clown, and the second film will focus on the present, with the now-adult heroes united again to battle the monster.
The first part should hit theaters on September 8, 2017.
h/t: NewNowNext