Some gay couples (and straight ones as well) like to add a third-party to their sex life occasionally, to spice things up a bit. But what do you do when YOU'RE that extra third guy – and one of the partners wants to keep seeing you?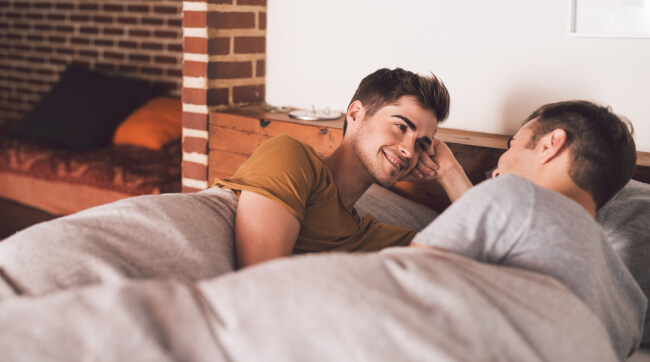 That's what happened to this guy on Reddit, who now feels like he's ruining the relationship.
I hooked up with a guy and his husband a while back. I've since kept in contact with one of the partners.

He just texted me saying he really liked me and we kinda talked for a long time after that. We went to the gym together the next day and it turned into a brunch date afterwards. After that we just kept talking and seeing each other.

We've been talking for about two months now. We've gone on many dates and even make out periodically. His husband doesn't know and he tells me he really likes me. He tells me his husband pays little attention to him and has zero sex drive

What should I do? he wants to have sex again, this time without his husband.