Gus Kenworthy has many excellent qualities – the 25-year-old is an Olympic medallist in freestyle skiing, he's openly gay, and… he's extremely hot.
Now, Gus is taking part in a new Pride campaign, which will help raise money for the LA LGBT Center – AND give us steaming photos of Gus wearing only a pair of underwear.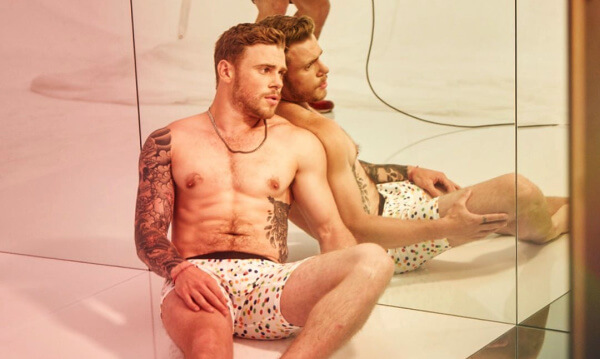 The new underwear photoshoot was part of underwear fashion company "MeUndies'" new campaign for Pride month.
Gus Kenworthy (along with several other celebrities), stripped down to his polka-dot rainbow-colored undies – and he promises that for every pair sold, the underwear company will donate $1 to the Los Angeles LGBT Center.
Hey, we were thankful enough for the photos – but donating money is even better.

Be sure to click the arrows – there are several photos here: