It sounds like the plot of a TV show, but unfortunately it happened in real life, this Thursday: a man carrying guns was arrested at the "Phoenix Comicon", allegedly planning to hurt police officers – and Jason David Frank from the Mighty Morphin Power Rangers TV show.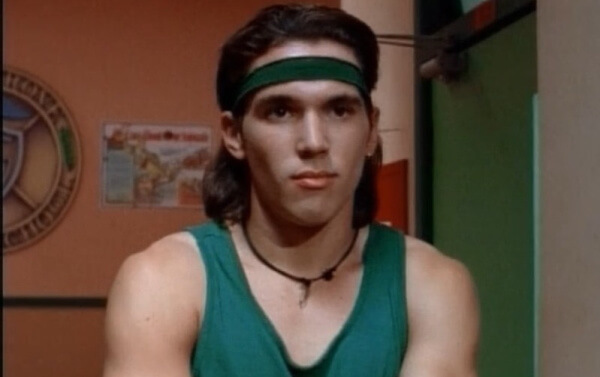 According to Phoenix New Times, 31-year-old Matthew Sterling sneaked into the Science Fiction and Fantasy convention taking place in Phoenix, with a stash of weapons. He was arrested, and later told the police that he is a in fact "The Punisher", a character from the Marvel universe (recently seen on Netflix' Daredevil series).
Matthew stated he was going to kill "bad officers", and also planned to kill Jason David Frank who was a guest speaker at the convention. Police officers found a reminder for Thursday on the suspect's phone, to "Kill JDF."
Matthew also claimed to have stabbed Jason David Frank 15 years earlier – and this time was going to "finish the job."
The Green Power Ranger, portrayed by Jason David Frank, was one of the more popular characters in the original Mighty Morphin Power Rangers TV series.
In the TV series, The Green Power Ranger starts out as a high school student who becomes a servant for Rita Repulsa. Enchanted by her, he is then ordered to destroy the other Power Rangers, but eventually joins them and becomes the White Power Ranger.

Following the Comicon incident, Jason spoke to reporters:
"I'm very grateful for the Phoenix police department. To all my fans – if you see something, say something. I do not personally know the person who was arrested, but I will pray for him.

I will not let this situation stop me from meeting all my fans."
Popular Cosplayer (and sexy model) Michael Hamm was also at the Phoenix Comicon – and managed to have a photo taken with Jason: