Greg Rutherford is a 29-year-old British athlete, who won a gold medal at the 2012 Olympics. In a revealing new book, he talks about some very raunchy moments behind-the-scenes of his sporting events – and how impressed he is with his gay following.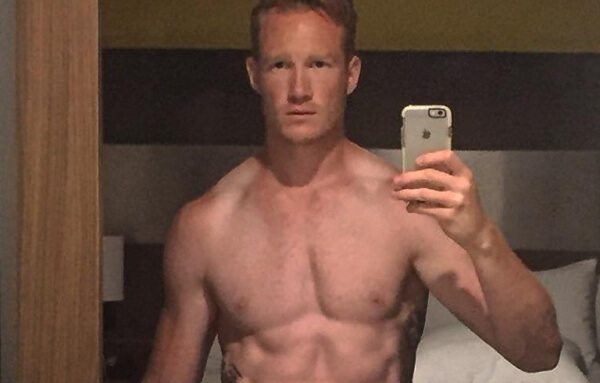 Greg, who also stars in the UK version of "Strictly Come Dancing" these days, is publishing a new book – "Unexpected: The Autobiography". The Sun is giving us a peek at some of the material from the book:
At the 2005 European ­Athletics Junior Championships in Lithuania, at the age of 18, I was exposed to – and involved in – the hedonistic and promiscuous behavior that is a familiar theme at the end of major championships.

Sometimes I found myself – and more than one other couple – going at it in the same room. On the night of the closing ceremony there was a big party, and I found what went on absolutely unreal.

I was staggered by just how many people got ­absolutely smashed and the bedroom-hopping that took place left, right and center.

English athletes were heavily criticized for not winning enough medals and I could see why – some of them seemed more intent on having fun and being a bit naughty than trying to set personal bests.
Greg also writes about his quick rise to fame, and how that brought with it a variety of fans: "Overnight, my ­Twitter following grew hugely, from something like 6,000 to over 100,000, and suddenly I was getting ­sexual offers. And it wasn't only young women – I seemed to have quickly developed quite a big gay following as well, which was really flattering."
Greg also talks about his – yes – body issues. "People called me a "fat athlete" and I never once took off my top in training. I never wanted to get my body out, and never looked as good as other athletes."
Well, at least on that front, he seems to have moved on:
Though he still says he's a "fat man in hiding" – hiding quite well, it would seem: