Gary 'Gaz' Beadle is a British reality star, who appeared on shows such as "Geordie Shore" (a spinoff of Jersey Shore, that just returned for a new season) and MTV's "Ex On The Beach".
In a new opinion piece, he calls for gay footballers (that means soccer players for our U.S. friends) to "have the balls" to come out of the closet and "stop living a lie".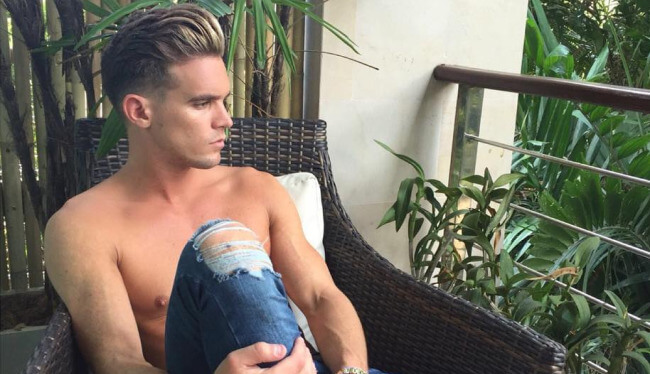 Beadle, who this week also had some interesting confessions about safe sex on Geordie Shore, wrote his first opinion piece for The Daily Star.
"If you are happy enough to watch the lads slap a ball between each other", he writes, "Then think about having the balls to help stamp out homophobia and admit being a #lad isn't just about copping off with lasses. It's a f***ing shock that there are no openly gay footballers in the Premier League."
He also calls for the players to stop living a lie:
Yes, private life is private…I know that. But what f***ing misery it must be to live a lie. You can only do something about a s*** situation if you stand up against it and challenge it head on (no pun intended).

Instead of going to the nightclubs, getting papped with birds all over you and then going home and s***ging your secret fella, here's a thing, help change the biggest taboo in 21st century sport by being open about what does it for you. I know for one that I will support you.
Read the full piece right here.